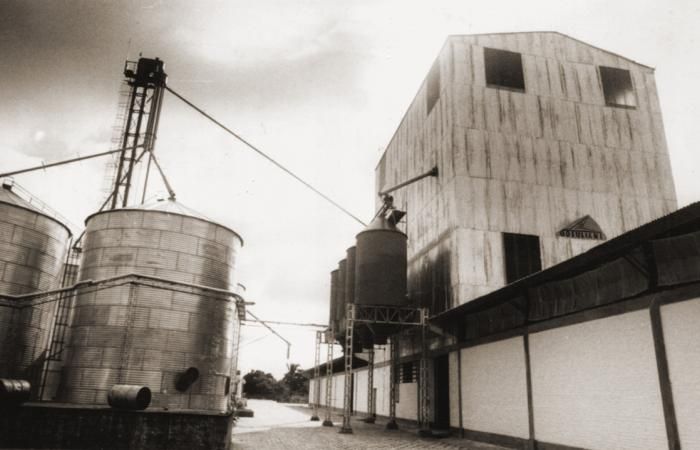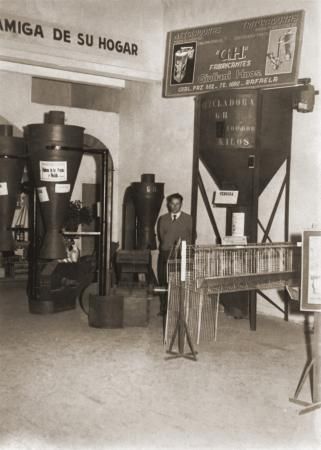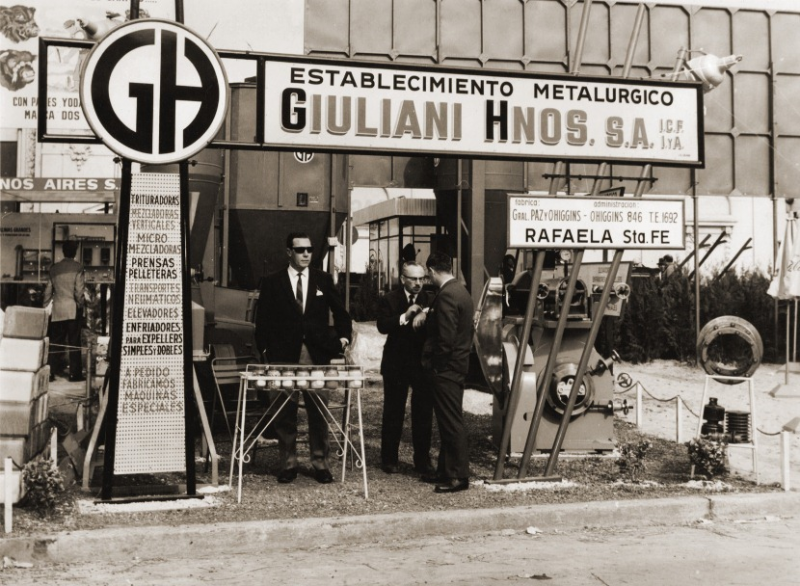 1960 | First Plants
---
In the late 50s and early 60s the increased agricultural activity in the area, made the activity of metal workshops GIULIANI HNOS. were oriented toward making machinery for making balanced meals, just three years had elapsed from the start when the first vertical mixing and grinding grain with very good acceptance.
In 1964 GIULIANI began operating as a GIULIANI HNOS S.A. on 1st January 1965, which is incorporated staff and new equipment.
In 1966 begin the first incursions into international trade fairs and visiting different company incorporating the main trends for the category.